This post contains affiliate links and I will be compensated if you make a purchase after clicking on my links. I was compensated for this post.
Summertime is just around the corner and we know kids love their summer styles as much as we do.
There is a great place to get all your children's needs for the wonderful summer ahead.  Whether they are going away to camp or staying close to home, you know they will look fantastic when you set them up with Gymboree! 
All the styles are so well made and work well together.  Mix and match outfits or stand alone dresses and more, make summer time dressing an easy peasy way to look your best.  From Newborns right up until their preteens, kids will love all the outfits that they can imagine!  Gymboree clothes are comfortable, well made and are easy to care for too!  Everything a parent could want for their children's clothing needs are available right here!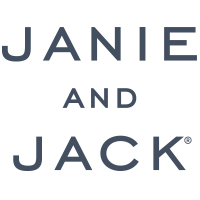 From their shoes right up to their shorts, t-shirts and jackets,  kids love their choices and there are so many to be had!  Blowing bubbles in the neighborhood never looked so good!
Little details just make these outfits pop!  I love the little lacy edging on the pink shorts.  My granddaughter would rock that style for sure! Graphic t-shirts keep the kids cool and looking great too!  Who doesn't like that "Cool runs in the family"?  It makes me smile and I know it will make you smile too!
Parents and Grandparents never had it so easy!  Making the family look good takes just a little time with all the styles that are available here.  Gymboree makes life just a little bit easier and if you sign up for their newsletter you will always be in the know about sales and special days to save on both the clothes and the shipping.  Who doesn't like that?
Summer Fun means getting dirty too!
You just know that as summer wears on, so with the clothes that they are wearing.  Summer balloon fights, racing through the neighborhood on their bikes, or hanging out at the local park are all going to be part of their summer activities.  You'll be so happy to know that their clothes can take the fun, the dirt, and anything else the kids will get into, and they will wash up beautifully.  Easy care makes Gymboree clothing a great choice for the active kids in your family!
I know my own grandchildren wear many outfits from Gymboree, all year long!   Everytime I see them, they are looking so good and so comfortable.  They are huggable and loveable and fashionable all at the same time!
If you have children and grandchildren, nieces and nephews,  Gymboree is or should be one of the top places to get all your family's needs.
Shopping and Shipping is easy with Gymboree!
With Gymboree, you can shop in the comfort of your own home!  Even better is that you can ship whatever you have chosen to your family if they live further away from you.  For all the grandparents who can't always get to where their grandchildren are, you can send them something beautiful and let them know you are thinking about them.  Special occasions or everyday clothes are available and the kids will look fantastic.  Remind the parents to send pictures as I'm sure you will enjoy seeing these outfits on them, before, during and after a day of playing!  Kids big and small will always remember the special treats that Granny and Grandad sent their way!
I know from experience that when you are checking out all the lovely items available, you will, I'm sure, add a little bonus!  Like that hairband that will just make your granddaughter feel like a princess or those funky socks!
Join the Gymboree family and earn "Gymbucks" too.  There is so much more happening here than just quality clothes for kids. 
You Know that Grammie Knows How to dress her grandchildren well.   You'll know as I know, that there is quality in these clothes.  There is also special times of year, when you want something really special for your children and grandchildren.  Gymboree always has some really nice clothing articles for every special occasion on the calendar.  Christmas and Easter are marked with fancy dresses, slacks, shirts and more.  Holidays like the Fourth of July (Grammie's birthday), Thanksgiving and other special occasions, have their own look!  Bookmark this page and Grammie Knows How will  take you to even more great clothing choices for your kids and grandkids.